Turkey Oval Platter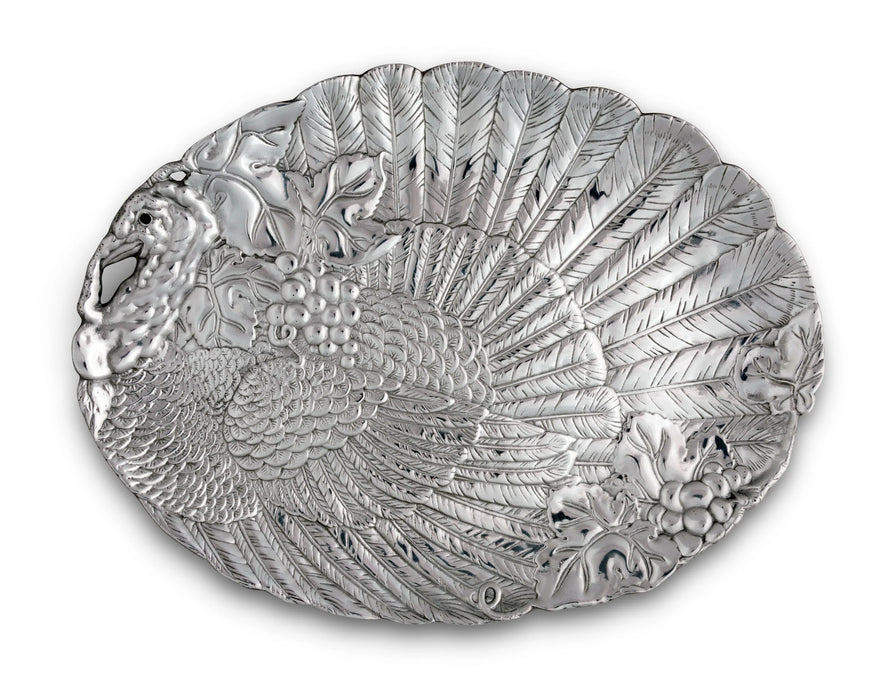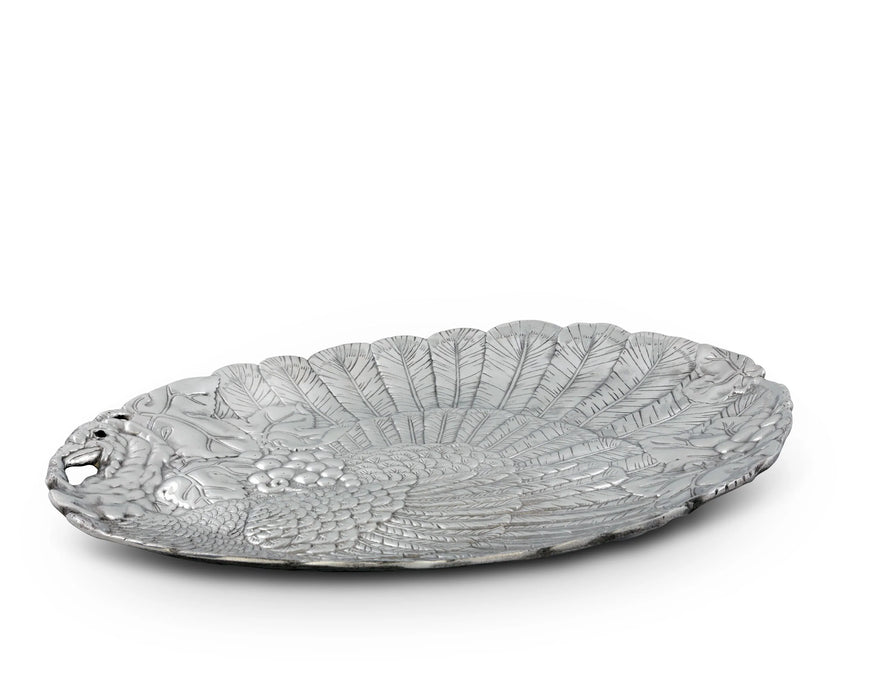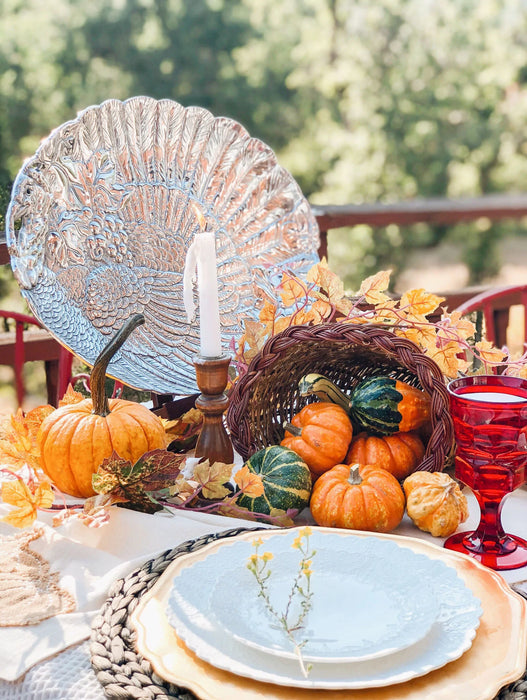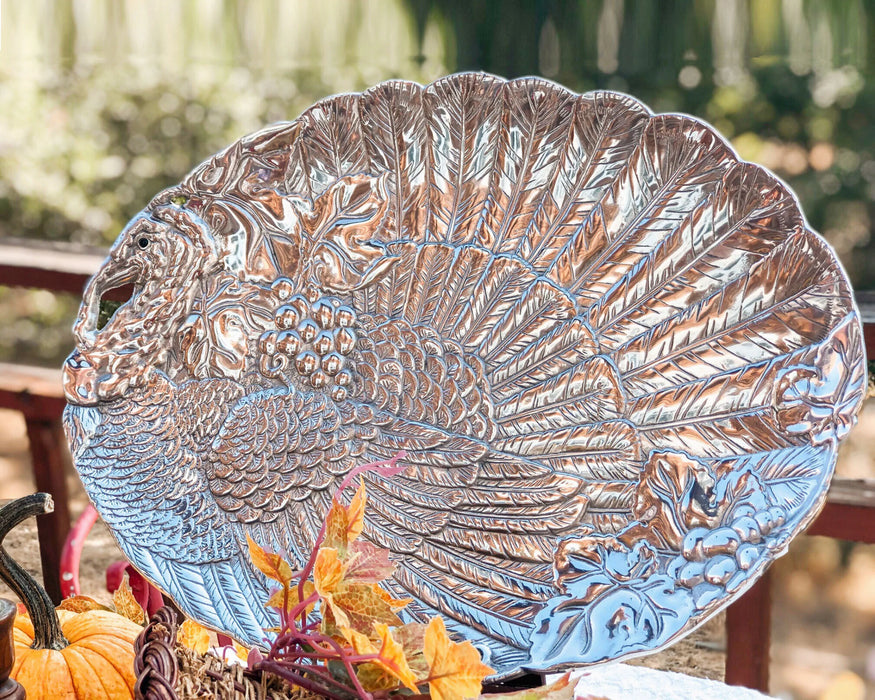 Flatten out your meat display with this Turkey Oval Platter from Arthur Court. A turkey balloons into a circular dish as its small head pushes up against one of the side edges.
Exceptionally defined grapes and greenery adorn both sides of this handmade, aluminum tray, while intricate feathers fan out around them in beautiful arrangements of detail.
Size:
L: 21.5" / W: 16.0"
Care:
Wash by hand with mild dish soap and dry immediately - do not put in dishwasher.