Three-Light Metal Antler Candlestick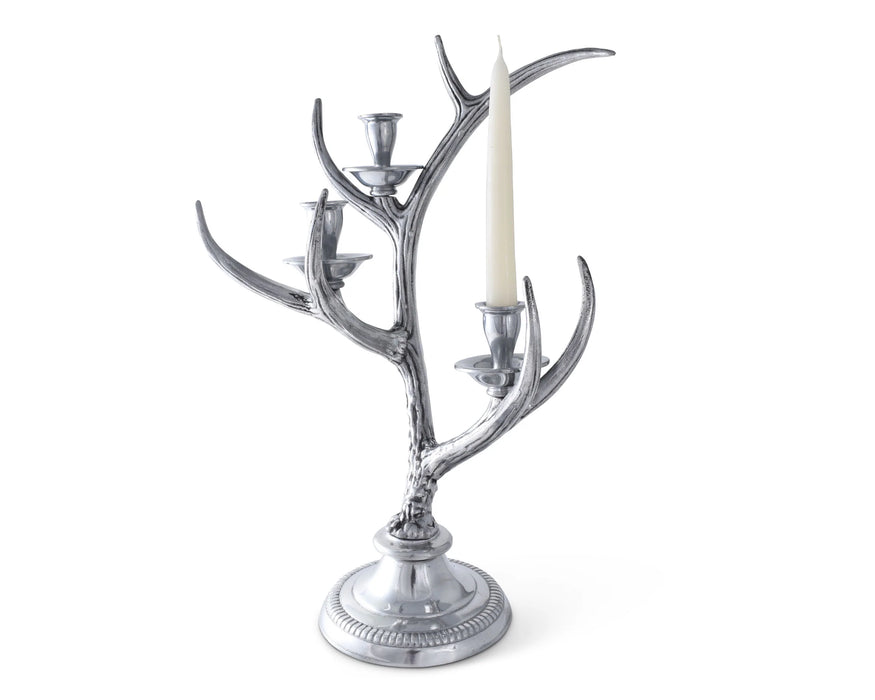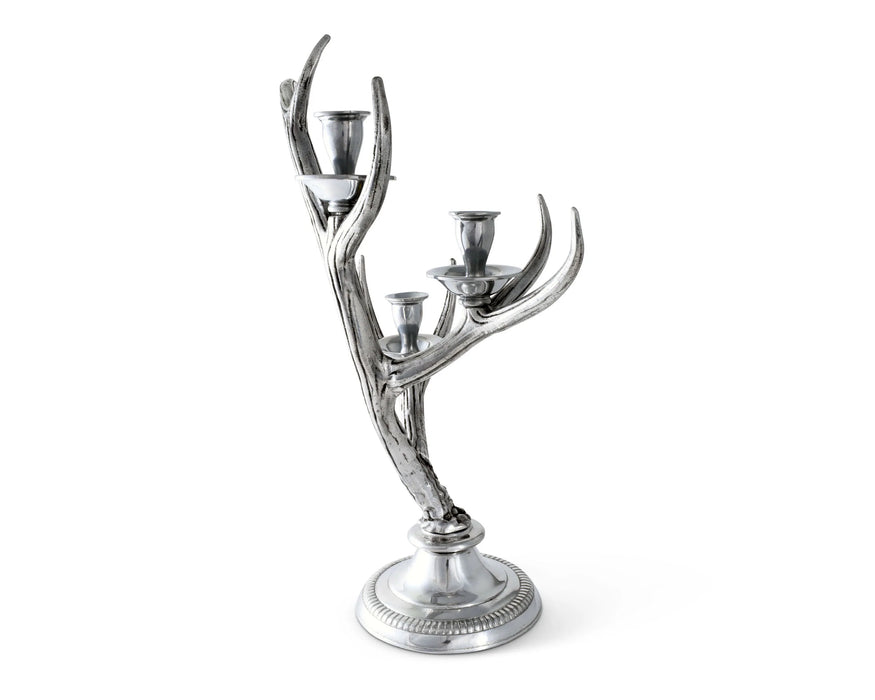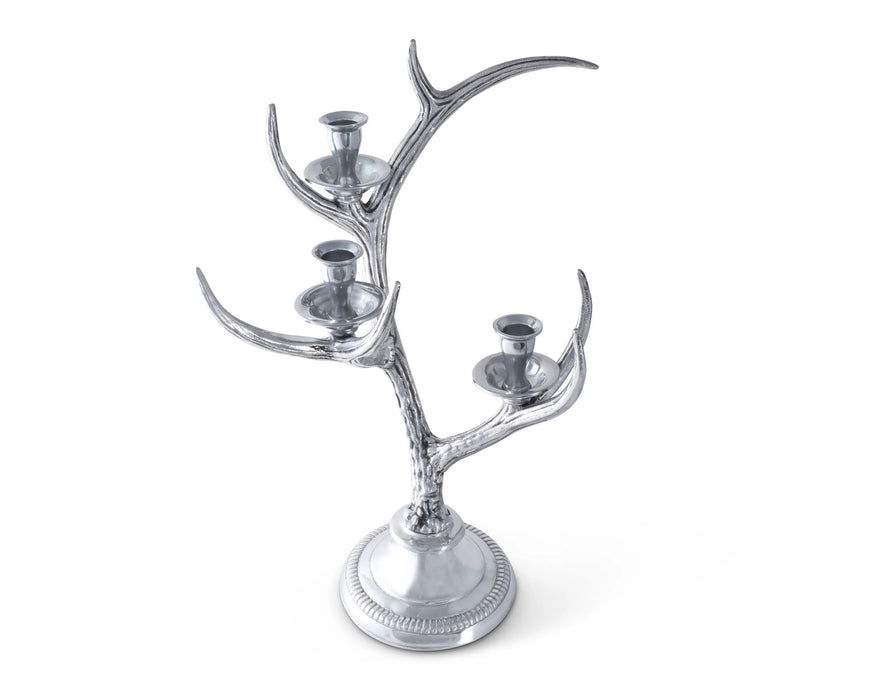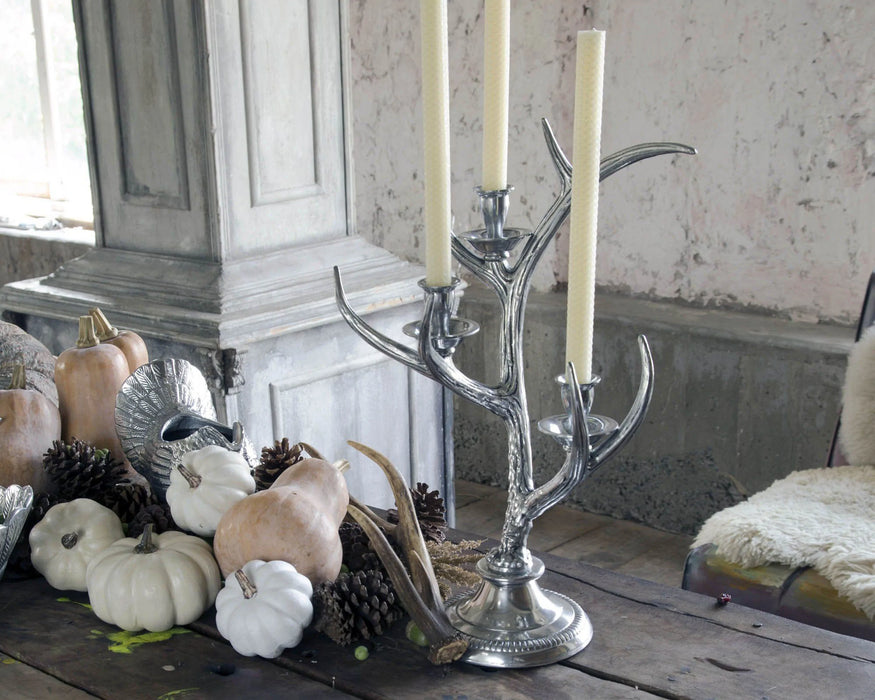 Bring a soft glow to rustic decor with this Arthur Court three-light metal candlestick holder. Graceful prongs curve away from the main branches of the antlers, with each joining supporting a small candle holder, ideally sized for taper candles. The sturdy structure of the candleholder, with the larger base and thick candle cups, ensures that even the tallest taper candles remain snugly in place while lit. The candlestick holder has a round base and is all one piece, crafted from Arthur Court's signature sand-cast aluminum. The shine of the metal and delicate craftsmanship elevate this eye-catching piece from simple rustic to sophistication. The candlestick holder has a sturdy base, and snugly holds most standard taper candles. The shiny aluminum metal gleams and is specifically blended to be tarnish-resistant. To clean wax off the candle holder, simply use very hot water and a soft cloth to gently wipe it away. You may also choose to buff your candlestick holder with a soft chamois cloth.
Handcrafted in Arthur Court's signature aluminum, this design features antlers emerging up from a circular base as they balance on their burr. Multiple forks branch off the main stem, while the candle holders take the place of other points. The realistic definiton within the antlers stands out against the lustrous holders and stand.
Size:
W: 13" H: 17.5"
Care:
Dust with damp cloth. Will not tarnish