Tansey Pots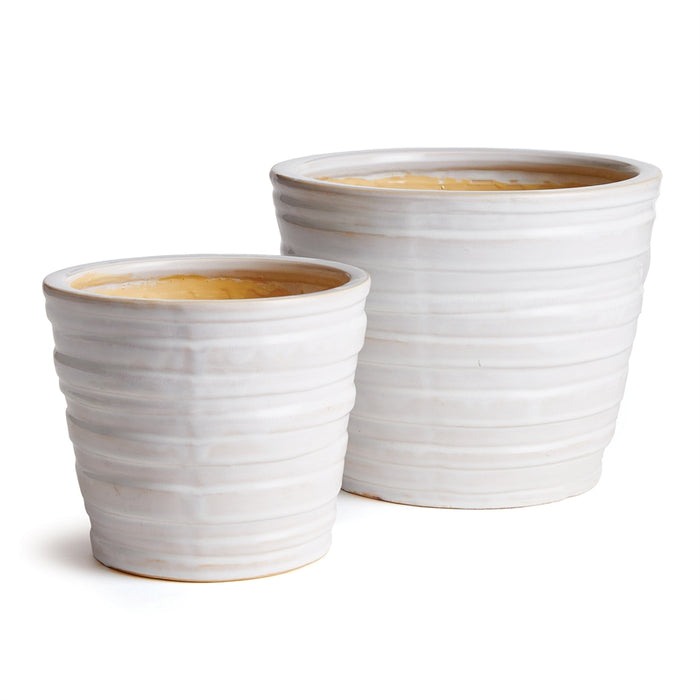 As if turned on a potter's wheel, the Tansey Pots are a unique set. Fill with your favorite houseplant and watch them grow.
Details:
Available in 2 sizes:
Large: 11 x 11 x 9
Small: 8 x 8 x 7
Color: White
Items have drain holes
Care & Use:

Handcrafted by skilled artisans, each piece is an original and varies in size and color.
Dust with dry cloth.
Protect fine furniture by lining the interior of the pottery when necessary.