Sterling Silver Mint Julep Cup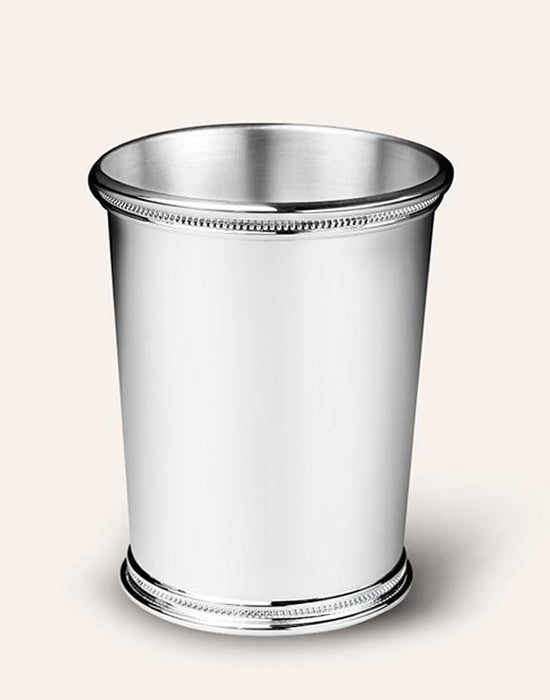 Stands 3 ¾" high & holds 11 Fl oz.
Sterling silver beaded mint julep cups are created by us in the USA using traditional handcrafted methods to produce exquisite results. Made of heavy gauge sterling silver, our Mint Julep cups are beautifully crafted which makes for an elegant gift for special occasions including weddings, birthdays, and graduations and have even been presented as awards.
We offer hand engraving to personalize your mint julep cup by adding a name, monogram or even a company or event logo to commemorate whatever the occasion may be. Remember a message from the heart lasts a life time.
*Please note: Engraving orders are not currently included in our shopping cart. To add personalized engraving please contact us for more information.