Simon Pearce - Vintner White Wine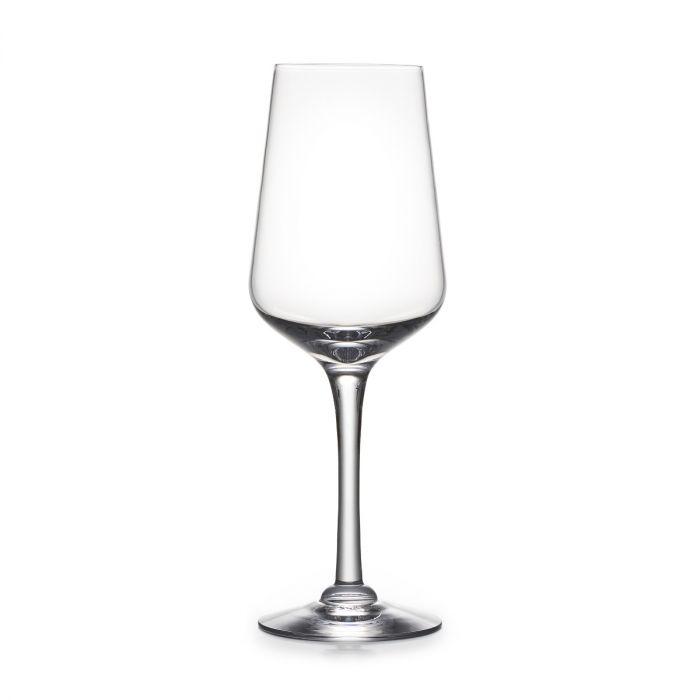 For fans of white wine – from Albariño to Vermentino, and every varietal in between – we present you our Vintner White. We worked with a few of our favorite California winemakers to help us create stemware to appeal to experienced wine tasters and lovers of handblown glass alike. The pulled-stem technique results in a thinner, more lightweight bowl, typical of a classic sommelier's glass. The substantial stem and base, as well as visible ripple lines from the glassblowing process, offer the grace and authenticity to each handcrafted glass that is our signature.
Details:
Each glass is handmade by Simon Pearce glassblowers using centuries-old techniques.
Dimensions : 8⅞″ x 3⅛″
Capacity : 13 oz
Materials : Glass
Made In : USA
Care:
Dishwasher-safe, though hand washing is recommended.
Use a mild detergent on a warm, gentle cycle.
Not intended for use in microwaves or ovens.
Do not expose glass to extreme heat changes, such as filling with hot liquid or placing in the freezer. A shock in temperature can cause fractures.