Simon Pearce Revere Hurricane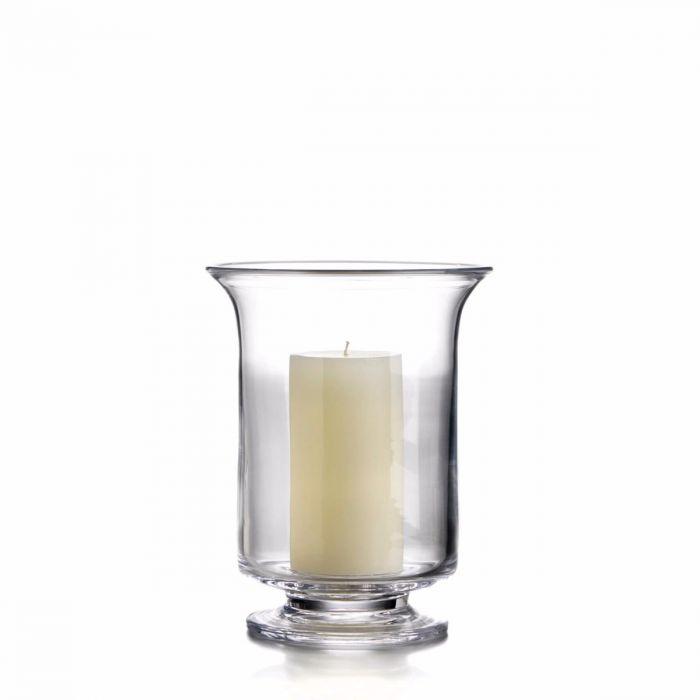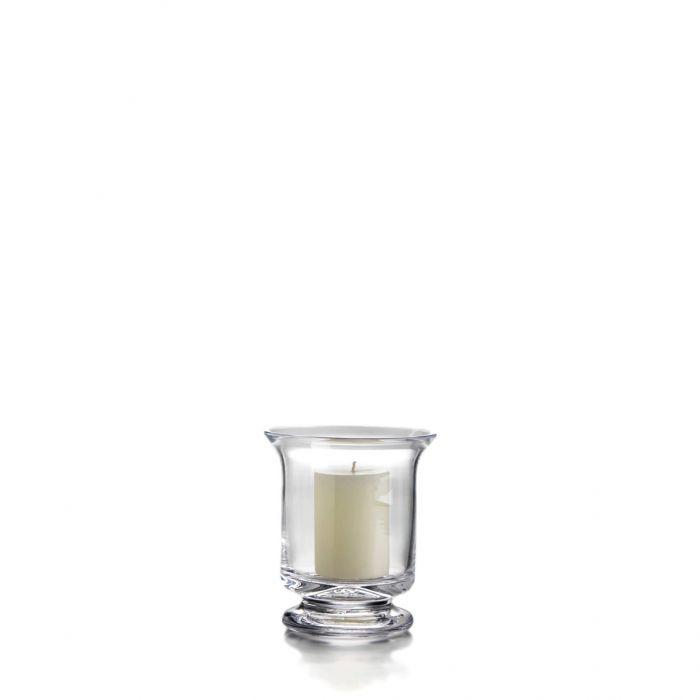 Contemporary yet classic and stylish in any room, this broad-based hurricane is inspired by Paul Revere's iconic silver bowl.
The tailored shape of the Revere Hurricane is the result of decades (if not centuries) of glassblowing expertise. The grand, round base and short stem rise to a flared lip that spills over with light (or flowers or chocolates or artichokes).
Details:
Handmade by Simon Pearce glassblowers using centuries-old techniques.
Designed by Simon Pearce himself.
Includes complimentary 2 x 3 pillar.
Available in S, M, L, and XL.
Small: 5¼" H x 4½" W x 4½" D, 16 ounces, 2" x 3" pillar candle included.
Medium: 7" H x 6⅜" W x 6⅜" D, 48 ounces, 3" x 3" pillar candle included.
Large: 9⅝" H x 7⅜" W x 7⅜" D, 88 ounces, 3" x 3" pillar candle included.
Extra Large: 13" H x 8¼" W x 8¼" D, 148 ounces, 6" x 3" pillar candle included.
Materials : Lead-free glass
Made In : USA
Care:
Clean with glass cleaner and a soft cloth.
Avoid letting candles burn out. Extinguish when the flame comes within two inches of the glass.
Never leave burning candles unattended.
Do not expose glass to extreme heat changes, such as placing in the freezer. A shock in temperature can cause fractures.