Pewter Olive Pattern Ice/Bread Tongs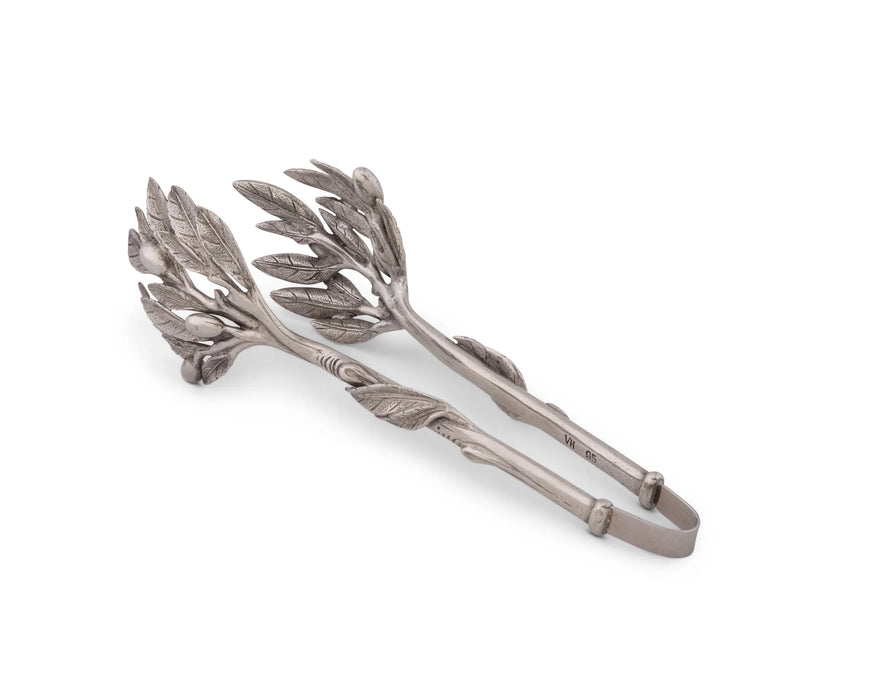 Deliver generous helpings of crisp salad greens with these olive and leaf tongs. These 8 x 3 x 2.25-inch pewter tongs help you reach the bottom of the bowl without soiling your fingertips, and they protect sensitive skin from hot food. The twin grips are carved in the likeness of two olive branches, and the curved hinge provides leverage during use. Functional as well as decorative, these tongs provide safe handling and easy manipulation of foods. The spoon bed is fashioned from sculpted leaves and olives, and the irregular edging helps to facilitate a secure hold. Use these striking olive and leaf tongs to effortlessly serve individual pasta portions, capture asparagus spears and plate breadsticks. Your dinner guests will notice and appreciate all the minute details you planned to make their evening special.

Size: 8''L x 3''W x 2.25''T
Care: Hand or machine wash. Use lowest heat setting on dishwasher, non-acidic cleanser.