Pewter Oak Leaf Pattern Ice / Bread Tongs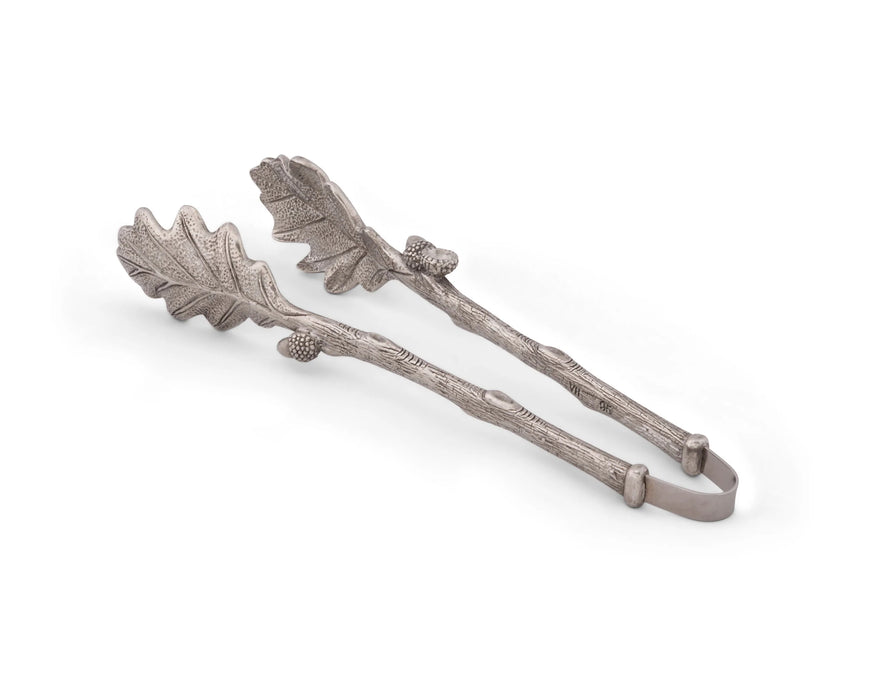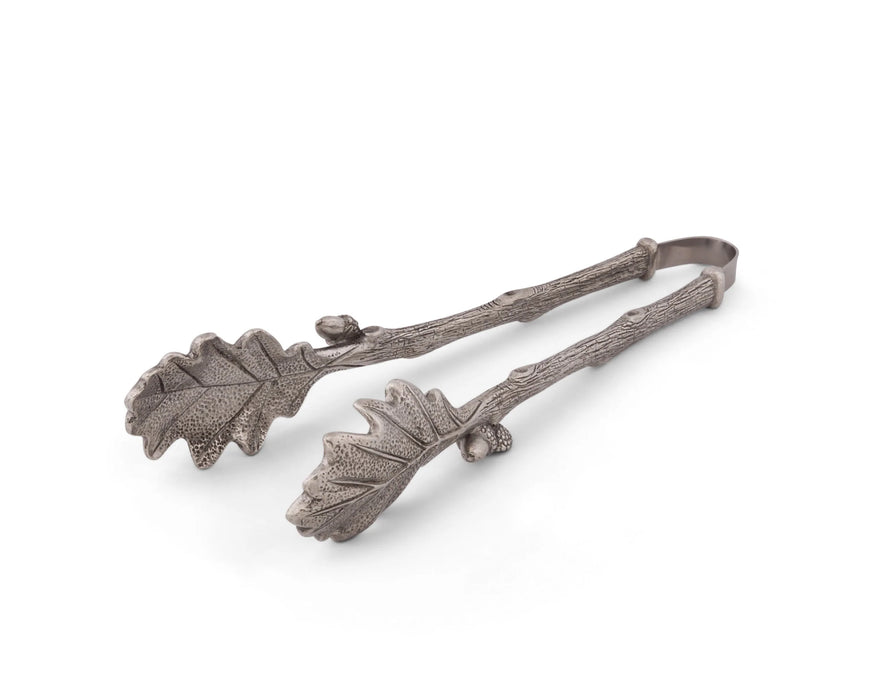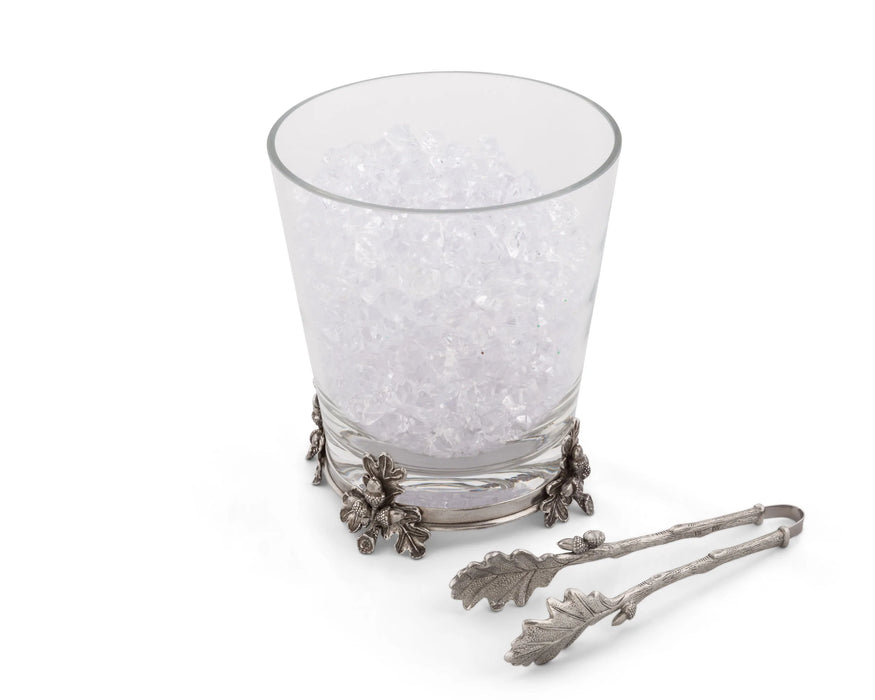 Celebrate the bounty of nature at your next dinner party or buffet with this pair of 8-inch Vagabond House oak leaf tongs featuring a stunning foliage-inspired design that inspires thoughts of an autumn forest. The arched end makes one-handed operation easy, so you can simply grip and lift a selection of luscious salad greens, a single baked pastry or a pile of crisp vegetables for convenient transfer between a serving dish and your plate. These tongs are 8 inches long to keep hands safely away from the food and maintain a sanitary serving environment. The botanical motif extends up the arms in a branch-like pattern, lending a decorative element to your table, and the gentle curvature of the generous 3-inch oak leaf ends ensure a good grip, so you can get a full serving in a single pass.
Size:
8''L x 3''W x 1''T
Care:
Hand or machine wash. Use lowest heat setting on dishwasher, non-acidic cleanser.