Pewter Asparagus Pattern Tongs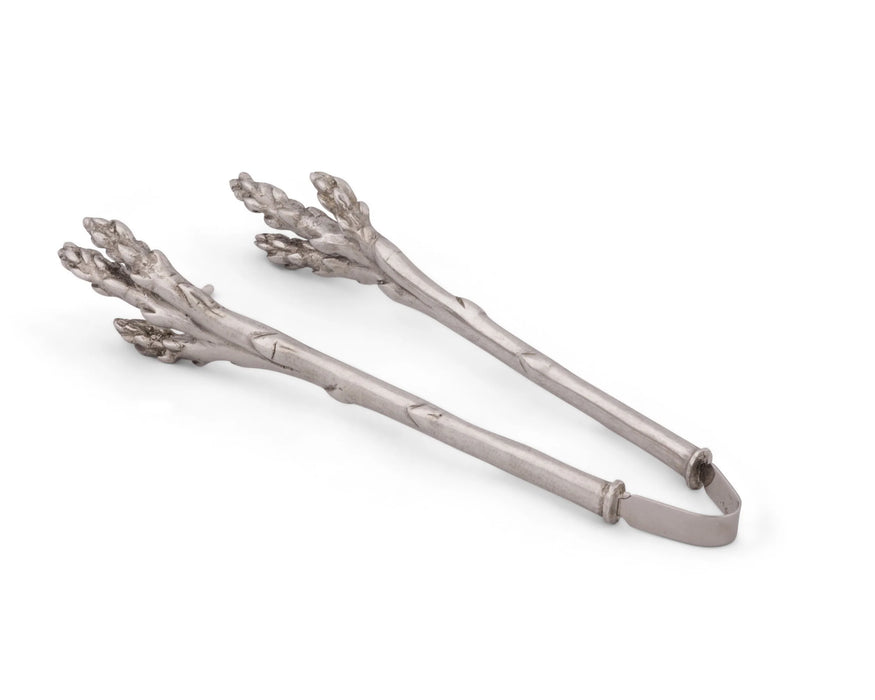 Pluck your asparagus out of the serving dish with these 8-inch tongs. They're long enough to grab a bunch of salad or baked potato without having to reach far across a table. The whimsical tongs look like two stalks of asparagus and are a fun play on the asparagus tongs of ages past. Made from high-quality pewter, the tool looks elegant and is built to last. The ends of the stalks are held together with strong bent metal that makes it easy to pick up hot foods, toss salads or grab an ice cube to cool drinks. Use these Vagabond House tongs to transfer hot or cold foods at the table without burning fingers, dropping items or accidentally dipping shirt sleeves in your plate when reaching.

Size: 8''L x 3''W x 1.25''T
Care: Hand or machine wash. Use lowest heat setting on dishwasher, non-acidic cleanser.