Oval Casserole Trays with Handles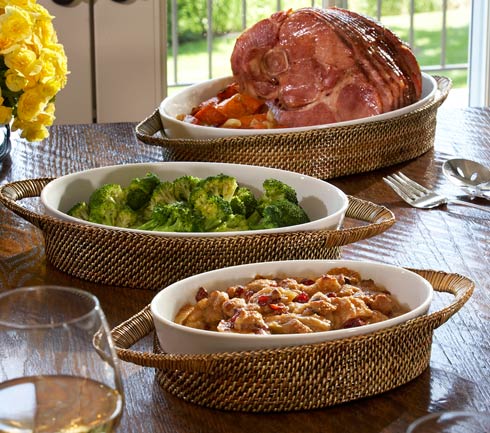 Handmade by our talented artisans, this eco-friendly basket is made from tropical vines and is naturally heat resistant which can withstand the hot bakers coming straight from the oven. Include Pillivuyt casserole dish.
Details:
Available in 3 sizes:

Large: 3 Qt / 14.5"L x 11"W x 2.5"H
Medium: 2 Qt / 12.5"L x 9"W x 2.5"H
Small: 1 Qt /  10.25"L x 8.25"W x 2.5"H

For basic cleaning, use a soft brush to keep the vines looking its best. A mild dish soap and water solution comes in handy for removing grease.