Olympic Fiberclay Wreath Boxes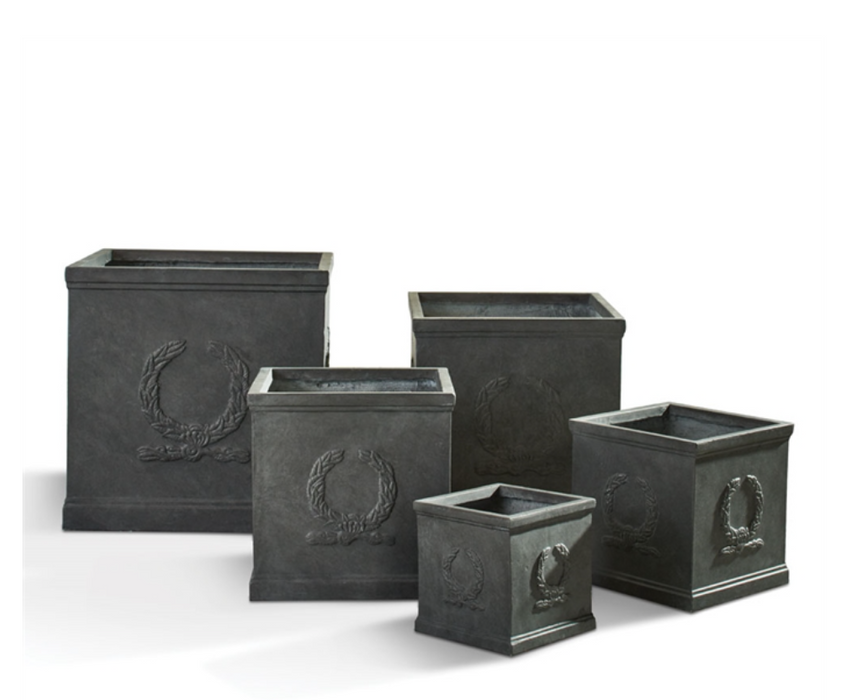 A composite of clay and other natural materials makes Fibreclay lighter than you think. The look and feel of a substantial outdoor pot. With Fibreclay, it only looks heavy.
Faux Lead
Items have drain holes
Exceeds FedEx/UPS requirements
Sizes:
21.5 x 21.5 x 21.5
17.5 x 17.5 x 17.5
14.5 x 14.5 x 14.5
12.5 x 12.5 x 12.5
10 x 10 x 10
Retained salts, fertilizers and rain will be absorbed for a natural and attractive aging process. Protect from hard freeze. Ensure drainage to avoid cracks.