Olive Serving Tray Acacia - Rectangular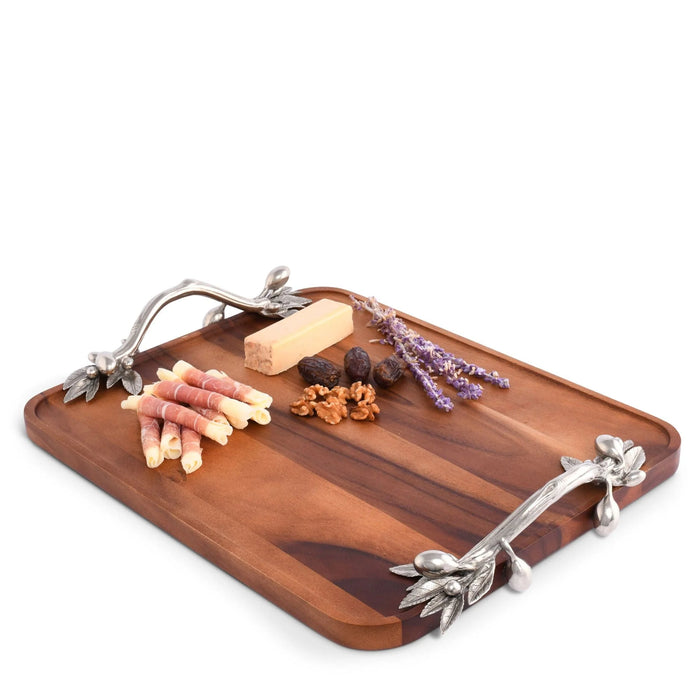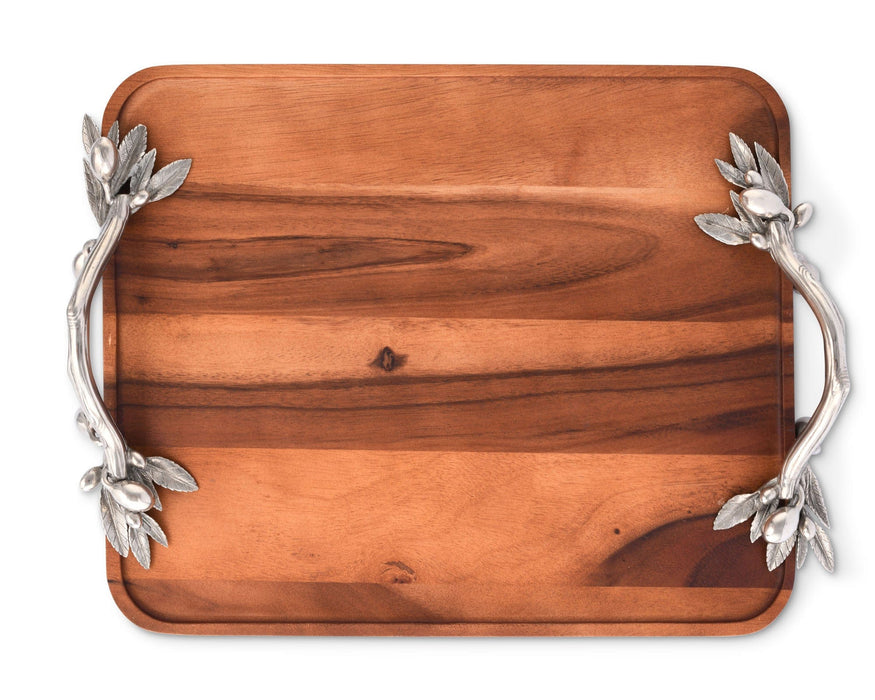 A simple, delicately detailed design of olives and leaves, inspired by ancient Greek Olympian crowns embellishes the pure Vagabond House pewter handles.
These large, rectangular Olive Grove Collection Serving Tray is created from rare, lustrous, water resistant acacia. The chatoyancy of the board is a property unique to acacia wood and beautiful to the eye. Olives have long been symbols of peace and prosperity.
Size:
 23"L x 16"W
Care:
 Hand wash with mild dish soap, dry immediately - DO NOT put in dishwasher. Use mineral oil once a year