Olive Pitcher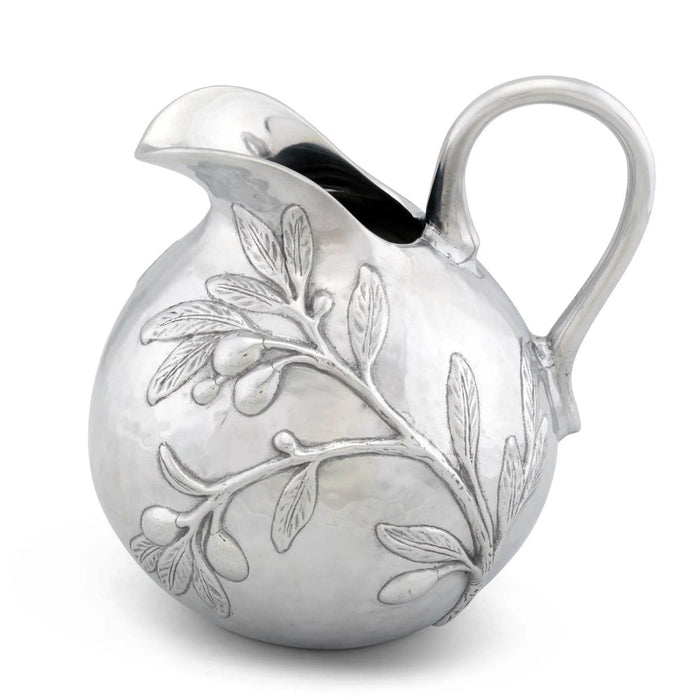 Adorn your table with a symbol of peace when you use this elegant pitcher covered in olive branches with dangling olive fruit. Great for serving iced tea or lemonade for a picnic on the patio. Looking like a giant olive the pitchers round body adds a touch of Tuscany to your home.

The raised, intricately carved olive branches on the body add texture and are reminiscent of Greek olive groves. The handle is firmly attached to the piece and is strong enough to hold up to 100 ounces of water or mixed drinks with ice. This signature aluminum alloy pitcher is sturdy and heavy and complies with all FDA regulations.

Size: 9"L / 7"W / 9"T / 100oz
Care: Wash by hand with mild dish soap and dry immediately - do not put in dishwasher.