Simon Pearce - Norwich Ice Bucket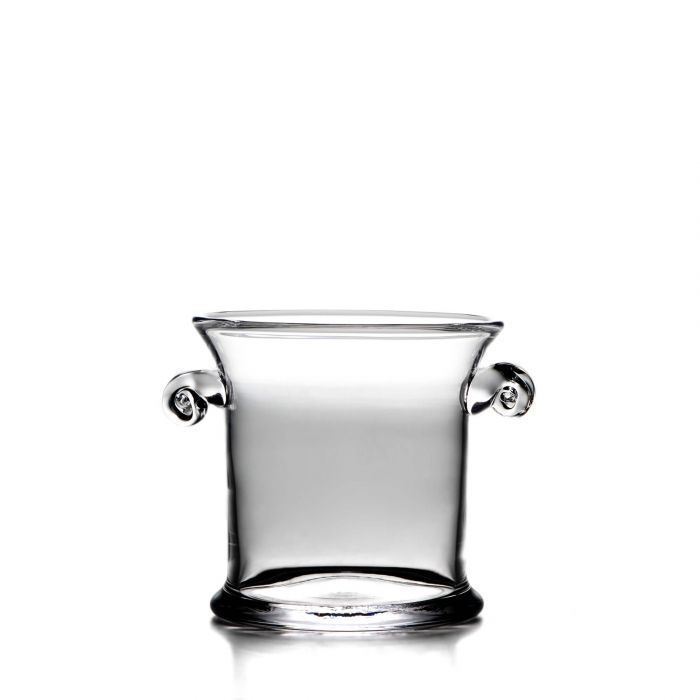 Perfect for chilling bottles of white wine and champagne, this premium glass ice bucket is also ideal for ice cubes on the bar.
Details:
Handmade by Simon Pearce glassblowers using centuries-old techniques.
Available in M and L.
Medium: 6" H x 7¼" W
Large 8¼" H x 9" W
Materials : Glass
Made In : USA
Care:
Hand-wash with warm water and mild detergent.
Not intended for use in microwaves or ovens.
Do not expose glass to extreme heat changes, such as filling with hot liquid or placing in the freezer. A shock in temperature can cause fractures.