Loved Embroidery Board Kit Red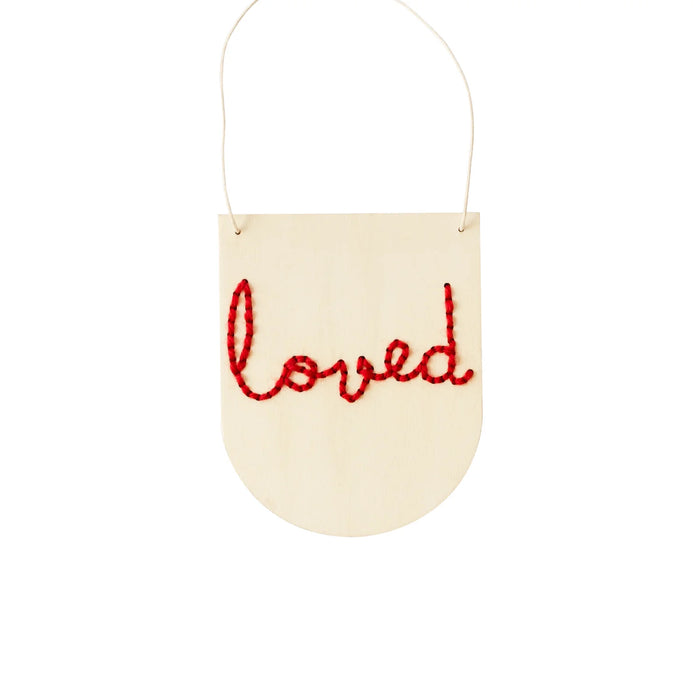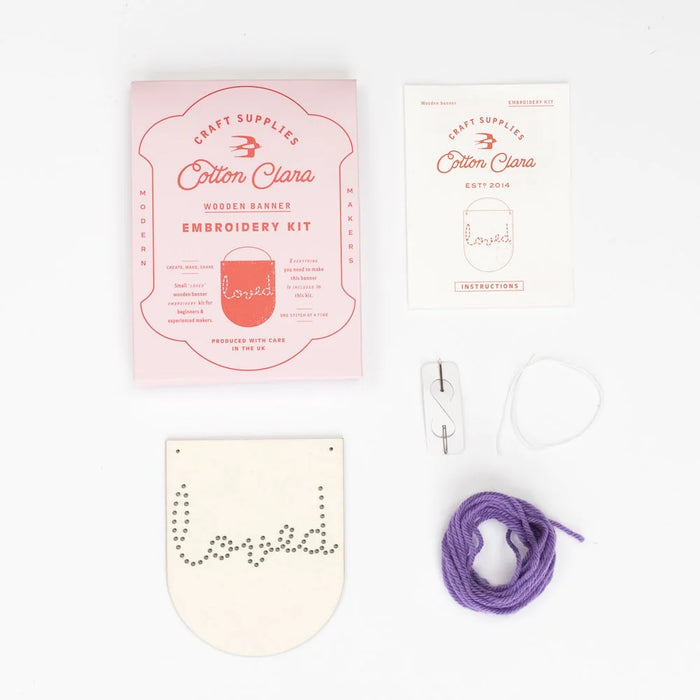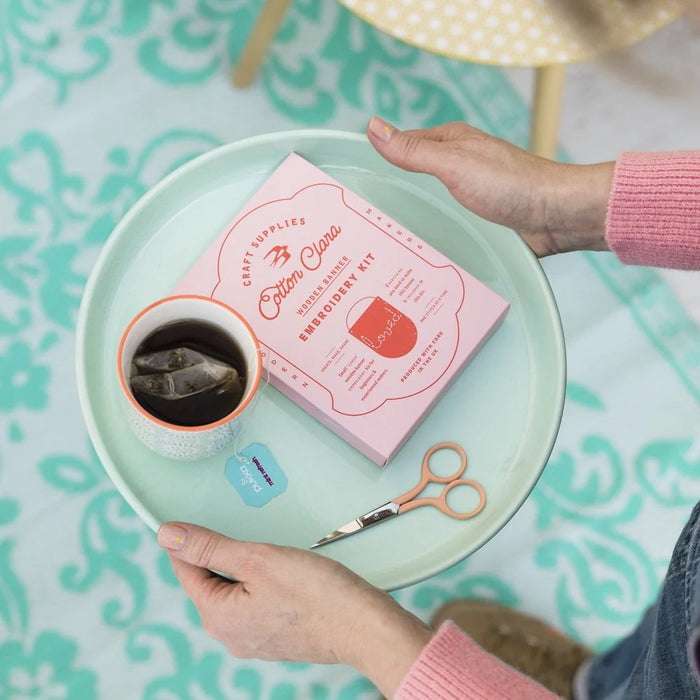 This embroidery kit is laser cut board spelling out the word 'loved', ready for you to stitch. It's great for beginners or kids and is available in 3 different thread colour, red, mustard and lilac.
The board measures 9.5 x 11.5cm and is beautifully packaged ready for you to gift as a kit, or stitch and give as a finished piece.
Embroidery kit for beginners
With the pattern ready cut for you, you can't go wrong so this is perfect for beginners, or for experienced makers who know just how relaxing and meditative settling down with an embroidery project is.
What's in this embroidery kit?
Everything you need to complete this kit (apart from a pair of scissors) is included:
Embroidery needle
Embroidery thread
A 9.5cm x 11.5cm wooden board
Instructions
Hanging cord