Horse Centerpiece Tray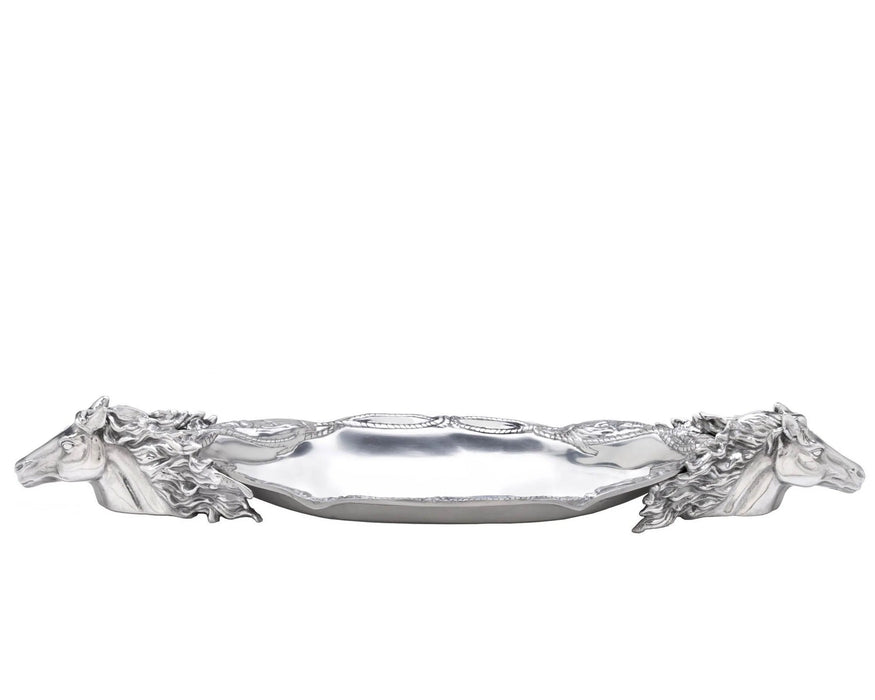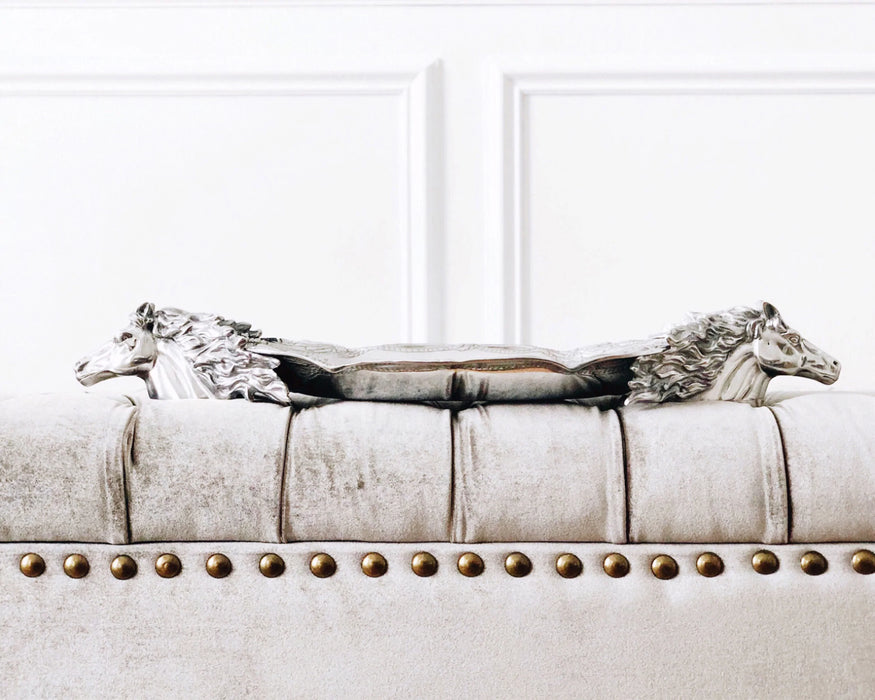 Arthur Court's Horse Centerpiece Tray harnesses the amazing power and grace of these animals into one display.
Stallions face away from each other on opposite sides of this dish as their manes exhibit a natural, free-flowing spirit. Ropes twist in beautiful harmony as they circle this handmade, aluminum tray to connect the horses.
Size:
L: 24.5" / W: 8.0"
Care:
Wash by hand with mild dish soap and dry immediately - do not put in dishwasher.