Hermes Symmetry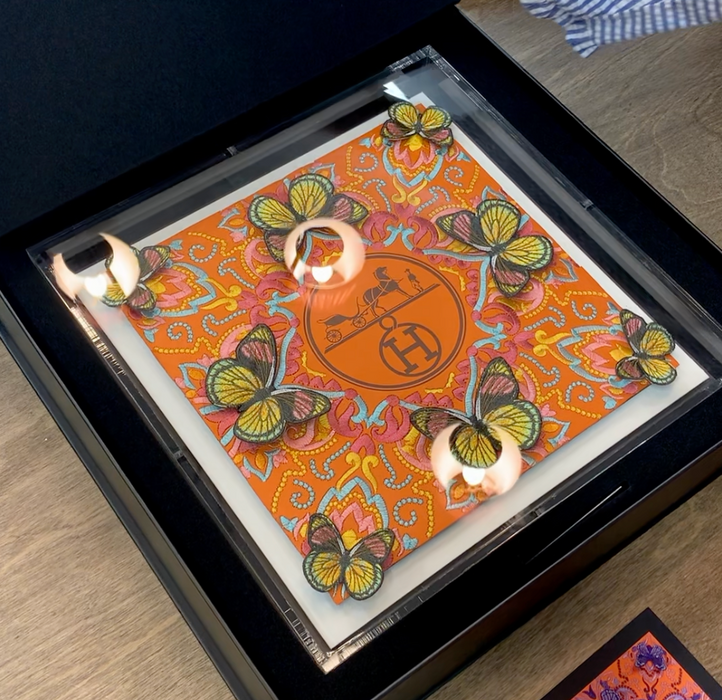 Embroidery stitched directly through a luxury box. Embroidered patch mounted in relief.

Details:
Blending predominantly traditional embroidery techniques with 3D printing, laser engraving, painting and found objects, Wilson's manipulation of multiple materials produces wholly unique works of art. His work reflects high fashion influences, traditional craft and quilting techniques, and a pop-culture aesthetic. His pieces often contain millions of embroidery stitches and take hundreds of hours to create.
When you examine one of his pieces closely, you will notice that each line is created with thread. Fashion influence is prevalent in his work, expressed through the use of luxury packaging and designer fabrics such as Hermès silk, Chanel wool, Ralph Lauren denim, among others. Through this reinterpretation of textiles and found-object assemblage, Stephen's work evokes questions regarding luxury consumerism and high - low art distinctions. He is influenced by contemporary art, pop art, street art, graffiti and iconography, as well as traditional quilting and handcrafts.