Hermes Eperon d'Or Red & Black Framed Silk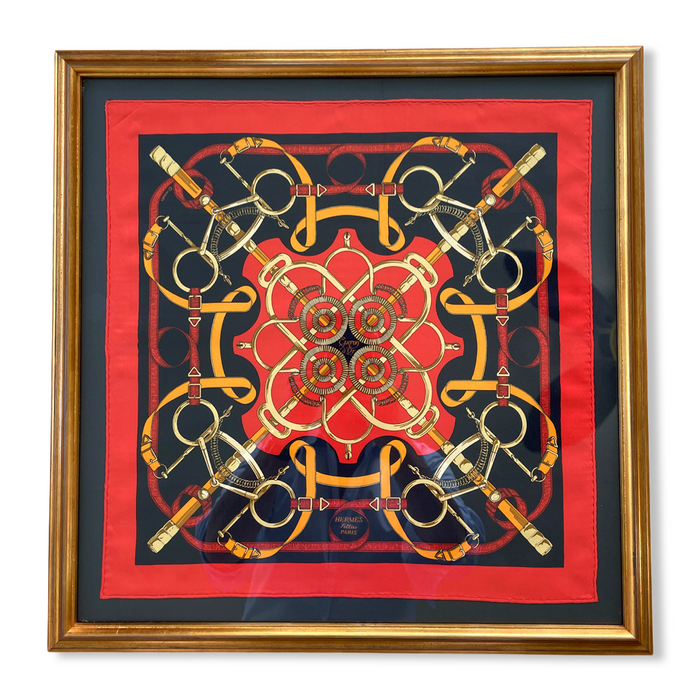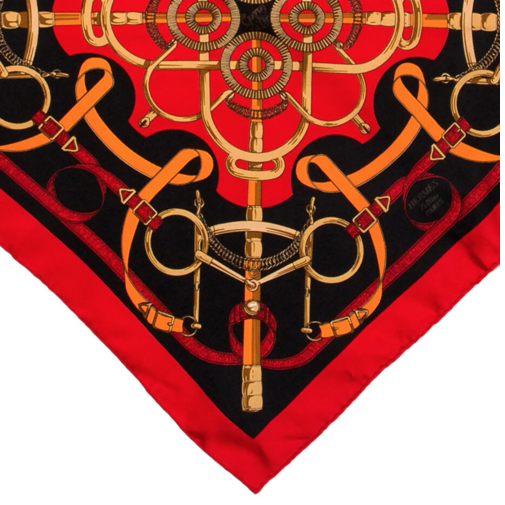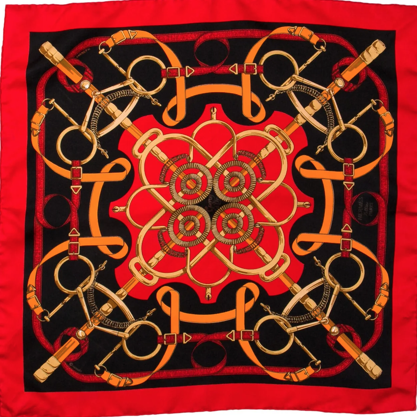 The iconic Eperon d'Or silk is a 1974 design by Henri d'Origny. The design was inspired by the equestrian world with the illustration consisting of stirrups, hunting crops, horse harnesses, and flanges.
The charming size is perfect for anywhere in your home. Great as a single piece or in a collection, they're sure to turn heads, spark conversation and garner envy.
100% silk Hermès Eperon d'Or 17" scarf
Sweet detail of an Hermès ribbon
Framed art will be approximately 20" square hand-sewn onto an acid-free mat board and custom framed with gilded wood picture frame moulding and conservation glass providing 99% UV protection
Behind the scenes design experience will give exclusive access to our family-owned ateliers from your own location via FaceTime
Exclusively ours, sourced and altered from independently authenticated vintage silks to conserve consumption of Earth's scarce natural resources.  Company is not affiliated with Hermès of Paris.