Simon Pearce Echo Lake Whiskey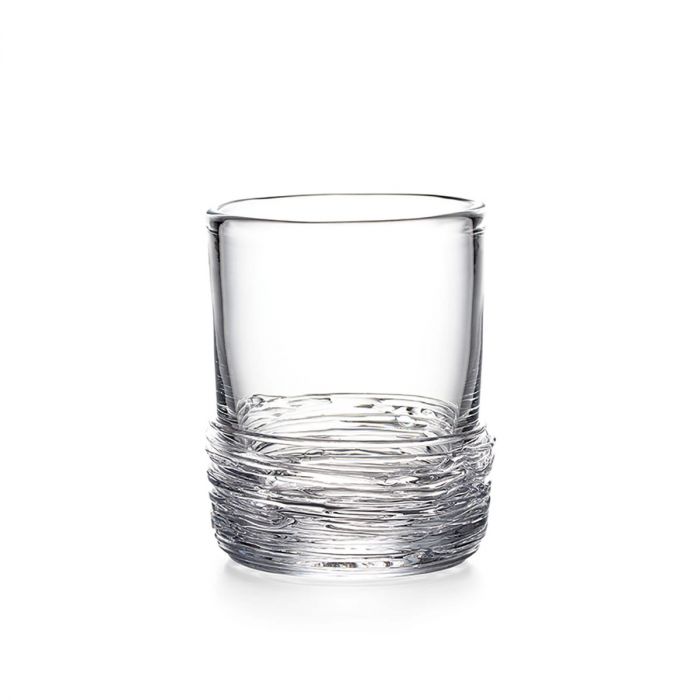 Frozen in winter, flowing in summer – the Echo Lake Collection is inspired by the constantly changing rivers, streams and waterways of Vermont. In a bold interpretation of the craft, master glassblowers nimbly wrap fine strands of glass around a round base to form the unique, natural silhouette.
Details:
Dimensions : 4" H x 3¼" W x 3¼" D
Capacity : 8 oz
Made In : USA
Care:

Dishwasher-safe, though hand washing is recommended.
Use a mild detergent on a warm, gentle cycle.
Not intended for use in microwaves or ovens.
Do not expose glass to extreme heat changes, such as filling with hot liquid or placing in the freezer. A shock in temperature can cause fractures.