Simon Pearce Echo Lake Vase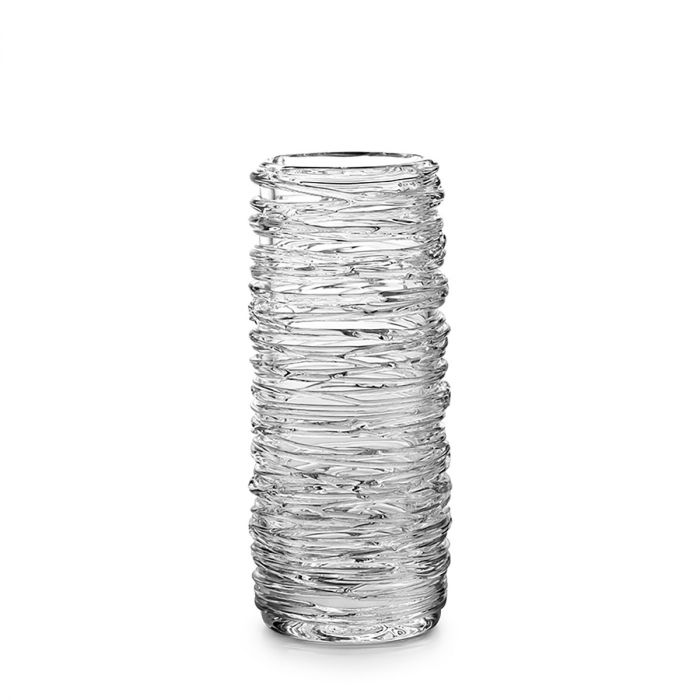 What started as a new take on our classic hurricanes has quickly become a customer favorite and a new classic in our repertoire. Inspired by the constantly changing Vermont waterways, our master glassblowers nimbly wrap fine strands of glass around each cylindrical vase, offering brilliant reflection to your blooms.
Details:
Extra Small : 6⅜″ x 2¾″, 10 oz
Tall : 11⅞″ x 4⅛″, 56 oz
Large : 12⅞″ x 6″, 132 oz
Materials : Glass
Made In : USA
Care:
Hand-wash with warm water and mild detergent.
Do not expose glass to extreme heat changes, such as filling with hot liquid or placing in the freezer. A shock in temperature can cause fractures.