Charlotte Name Hat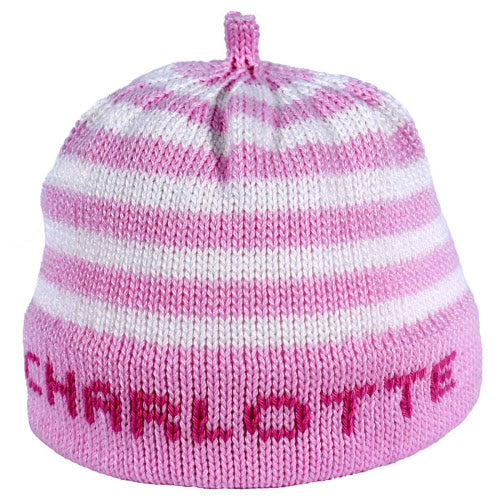 This personalizable cap is pink and white striped with a wide pink brim.

Details:
The lettering is in hot pink.
Made with soft, 100% mercerized cotton yarns that create a delicate feel.
Each hat is hand-loomed when ordered, making each one of a kind.
Size: 6-9 months.