Rosetta Wine Stopper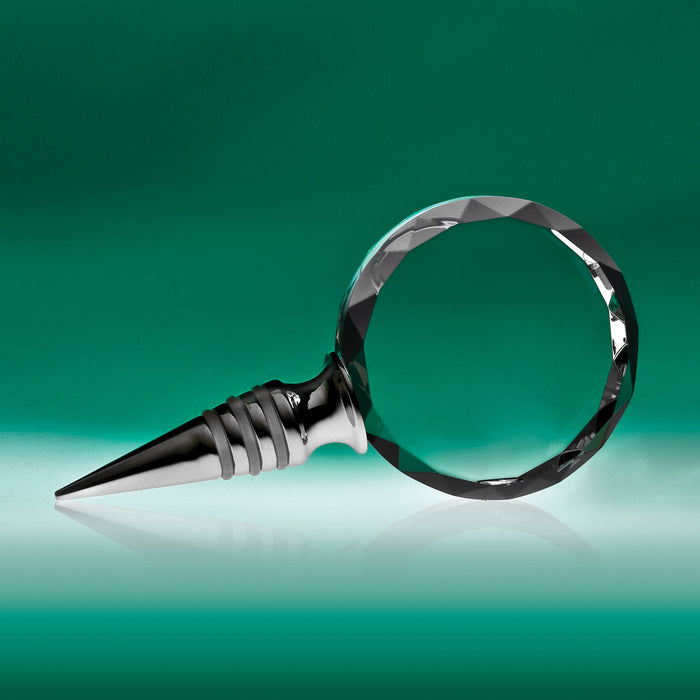 This beautifully designed Rosetta Wine Stopper is a great alternative to the not-so-beautiful cork stoppers that are far too common. This design fits all bottles from champagne to cabernet and requires only a gentle push for a snug fit. Made from faceted optic crystal and polished stainless with acrylic ribs. 
Details:
Material: Optic crystal/chrome
Size: 6.5"H x 5"W
Monogram/Personalization Available
THIS ITEM IS AVAILABLE BY SPECIAL ORDER ONLY. Please contact us for details.