The Art of Flowers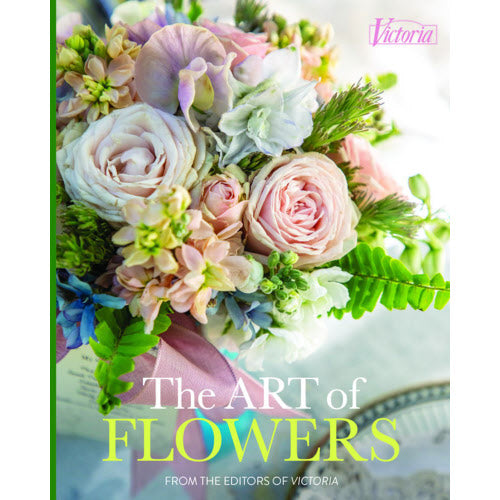 The Art of Flowers, the latest lush volume from the editors of Victoria magazine, invites readers to savor quiet moments amid nature's most cherished gifts: flowers.
Divided into three enticing sections, this exquisitely photographed volume offers page after page of floral pageantry. Beginning with "Scents and Sensibility," we celebrate the romantic charms of beloved blossoms. Scattered among gorgeous images, find helpful guidelines for growing and displaying such favorites as roses, tulips, and peonies. In this chapter, the reader can while away the afternoon roaming the Nova Scotia paradise cultivated by noted Canadian gardener Carolyn Aiken. "A Gardener's Palette" provides inspiration for developing a signature scheme, whether highlighting a single hue or showcasing a vibrant array of colors. Meet Erin Benzakein, the owner of Floret Flower Farm in Washington's Skagit Valley, recognized as the leading farmer florist in the United States.

Discover a treasure trove in "Bountiful Bouquets," a section brimming with ideas for creating glorious arrangements. Teresa H. Sabankaya, a pioneer of the slow flower movement, conveys the sweetest of sentiments through the language of floriography. Along with a medley of the California floral designer's prettiest posies, find a variety of other stylists' expressions in centerpieces ideal for gracing the table, adorning a guest room, or adding interest to the veranda. Wherever they are placed, these fresh and lovely accents lend a breath of life to their surroundings.

Beautifully bound and pure bliss to peruse, The Art of Flowers is certain to delight anyone captivated by botanical splendor.