Snow Day Pocket Pillow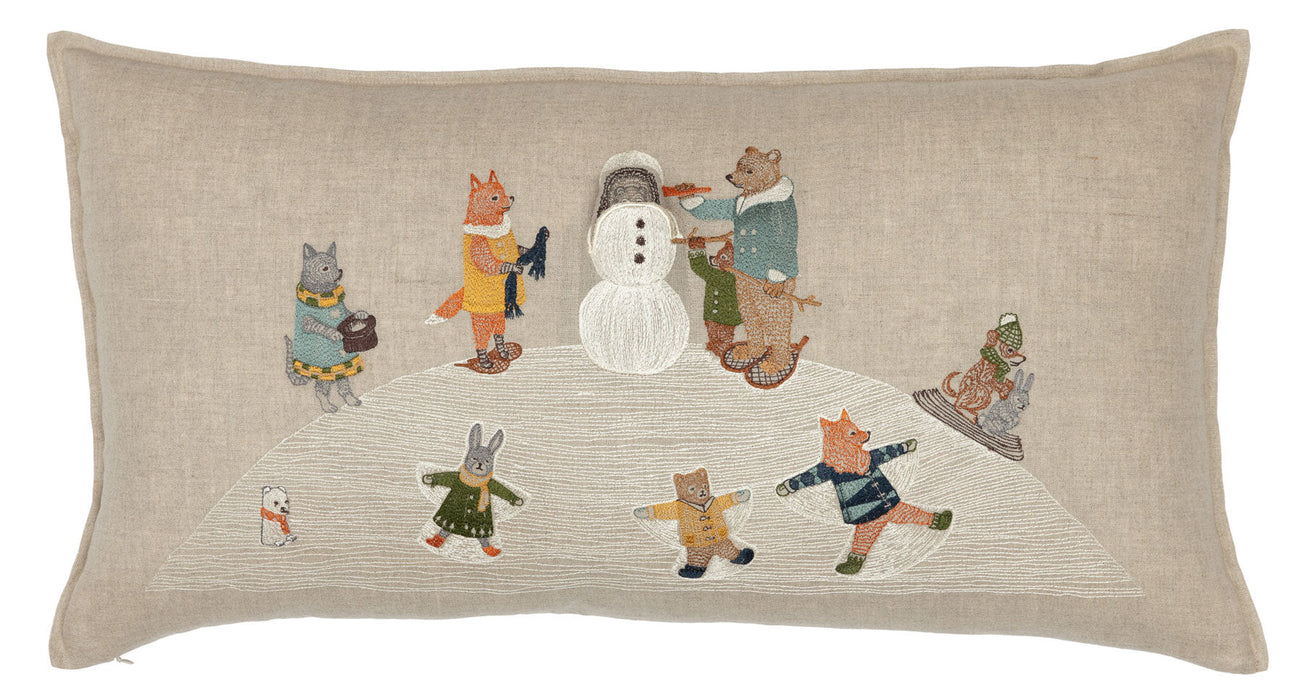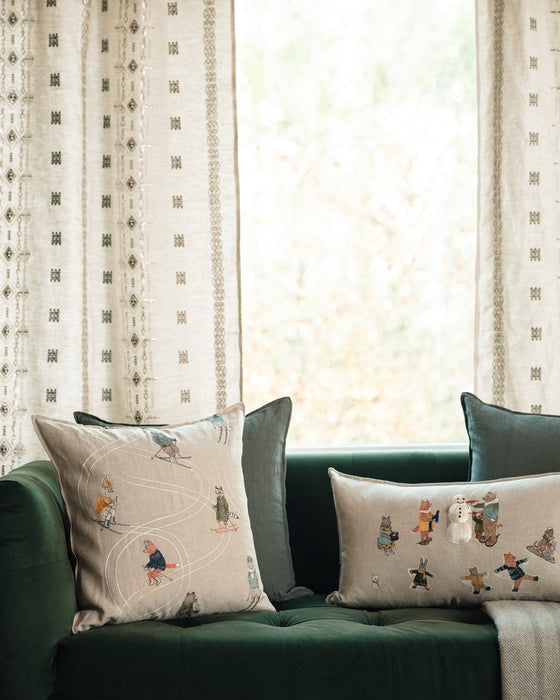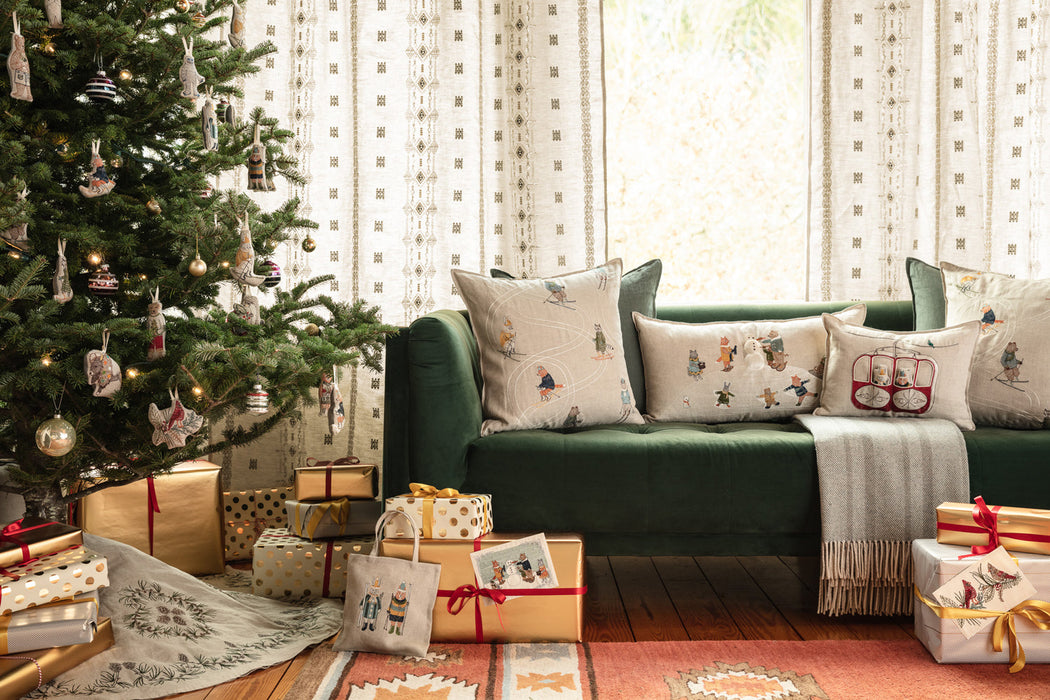 Woodland friends play together in our Snow Day design. Dressed in pea coats, handknit scarves and cozy hats, this crew of critters celebrate the first snowfall. Watch as dog and bunny take their sleigh downhill, nearby bear and fox make snow angels. At the top of the hill, friends gather together to build a snowman. Look inside the snowman and find a hedgehog pal in the pocket, he's holding mittens and hot cocoa! 
Measures 14" x 26"
* This item is not a toy and is intended for decorative use only. For your child's safety the small accessories should be removed from the pillows and kept out of the reach of children under the age of three.