Pheasant and Quail Table Runner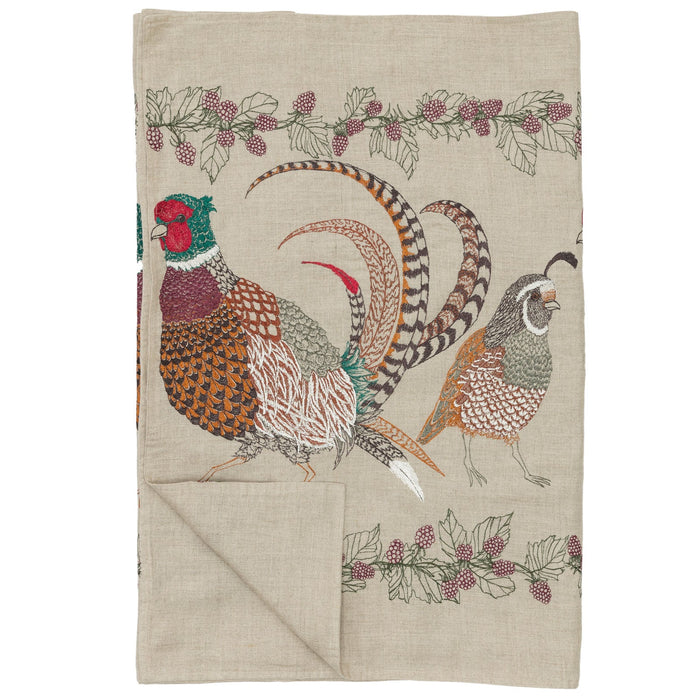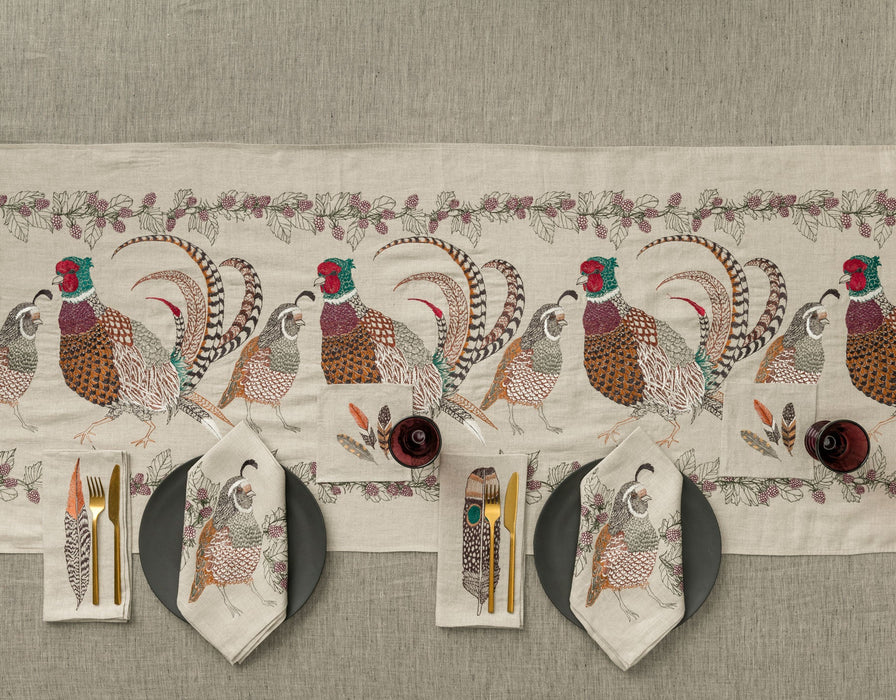 Our Pheasant and Quail Table Runner is embroidered with large scale illustrations of iconic upland birds beneath a thicket of blackberry vines. Their plumage is densely stitched with intricate patterns in hues of brown and burgundy. The colorful crown of the pheasant is embroidered in ruby and teal threads. Invite the outdoors in, set the table with our Pheasant and Quail embroidered linens for your next family gathering. The full collection includes our Quail 20" dinner napkin and tea towel.
We have two lengths available:
Measures 76" × 24"   |   193 cm x 61 cm
or 91" x 24"   |   231 cm x 61 cm
* Embroidery motif placement varies slightly per table runner.