New Orleans: An Intimate Journey Through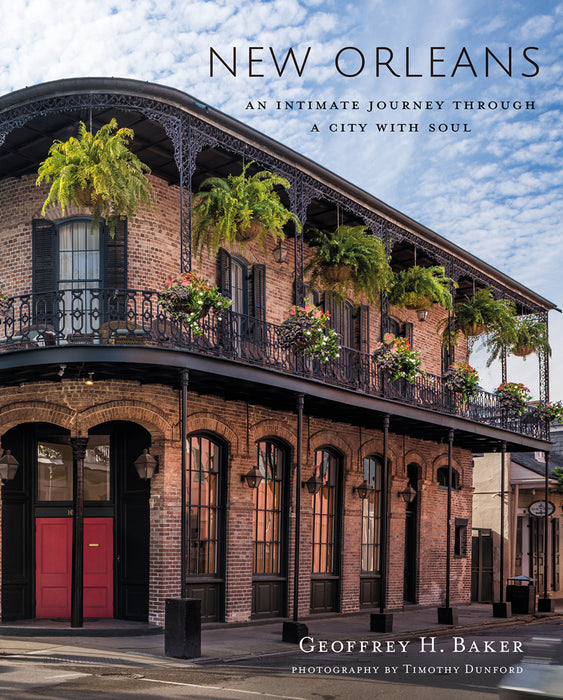 New Orleans, like Venice, is built in a location that at first sight seems curious in the extreme. How could it be that these cities, built so precariously in the face of a watery threat, were to become among the great cities of the world? How could a site below sea level, at a swampy curve in the River Mississippi become one of the most visited cities in the United States, and possess a unique kind of magic that separates it from other cities?
Geoffrey H. Baker's gem of an architectural guide answers these burning questions. Inside these richly illustrated pages he explains how the urban design works for this city's plight, which is frequently handicapped by nature's capacity to destroy in the form of hurricanes. Timothy's beautiful photography showcases the unique topography and architectural fabric of New Orleans, and Geoffrey's insight illuminates the city's inimitable spirit that's born of its constant battle for survival.