Most Wonderful Time of the Year Needlepoint Pillow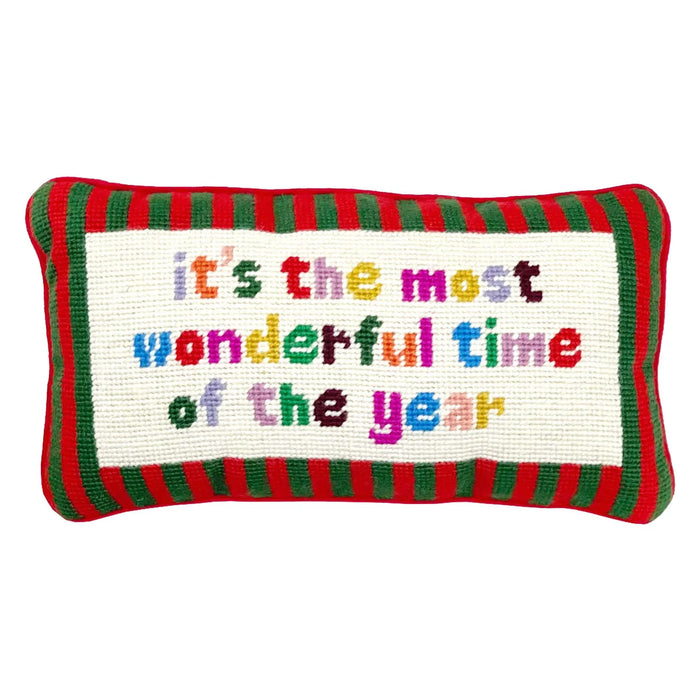 Is it? We think so! Celebrate some holiday nostalgia with this extra-festive and bright accent pillow.

Make a statement with this charming-meets-chic needlepoint pillow. Hand embroidered in wool and backed in luxe red velvet, we've revived this Southern staple with sayings that are sure to get a smile.

Measures 8" x 14" - small pillow, big statement