Incognito Deli Container Holder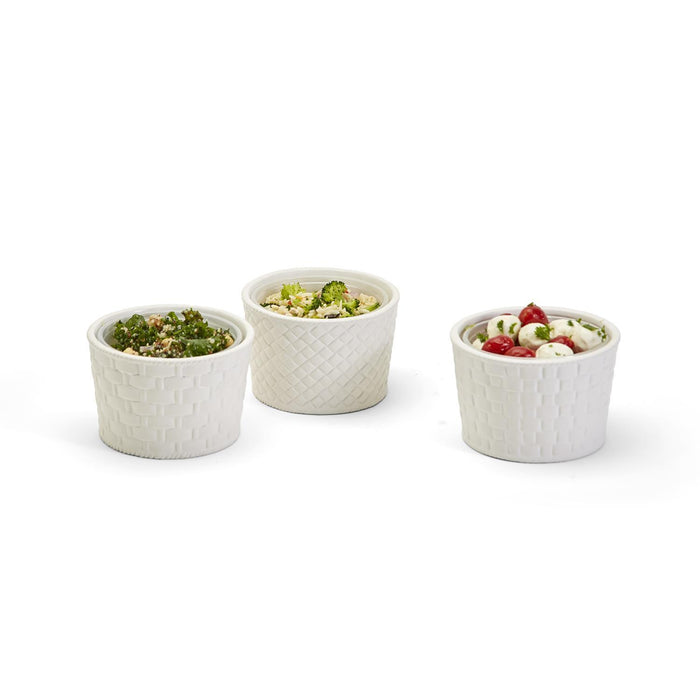 Finally a holder that can hold the standard deli containers. Now you can take your ready made food from the deli to your table in style. We created a beautiful designed ceramic holder that perfectly fits a standard size deli container. Your table will always look wonderful from this moment forward.
Perfect fit for most Deli containers. But a smaller container may fit in just wonderfully.

Basketweave finish in an easy to clean ceramic.

No need to move food from a plastic container to a proper serving container. Move from the refrigerator to table and back. Now hide the plastic containers forever.

Also, perfect as a planter, or as a container to serve anything from nuts to candy.

Dishwasher and microwave safe.
Dimensions:
3 1/2" H x 5 1/4" Dia