Fox Thicket Folly Oak Leaf Candle Holder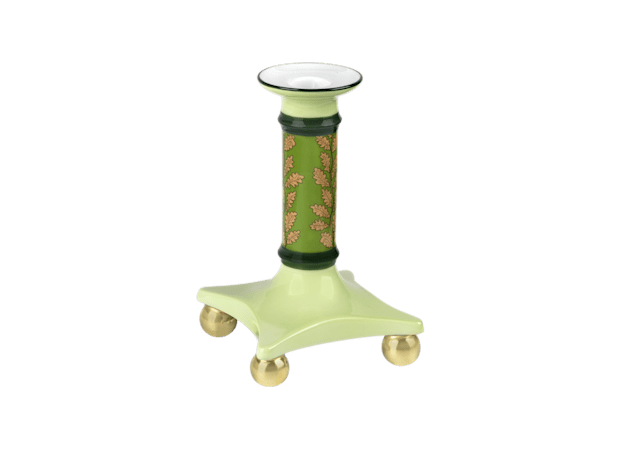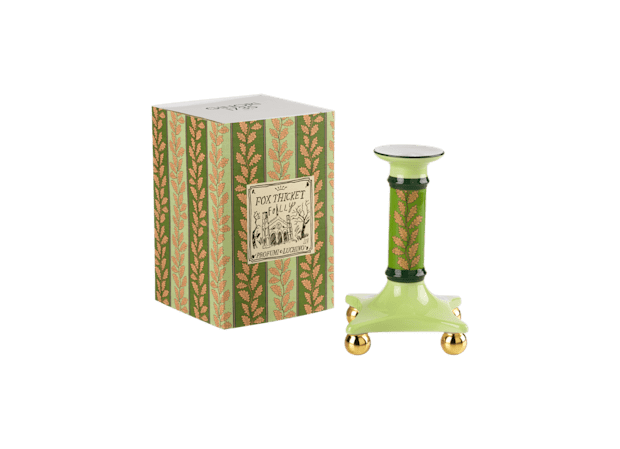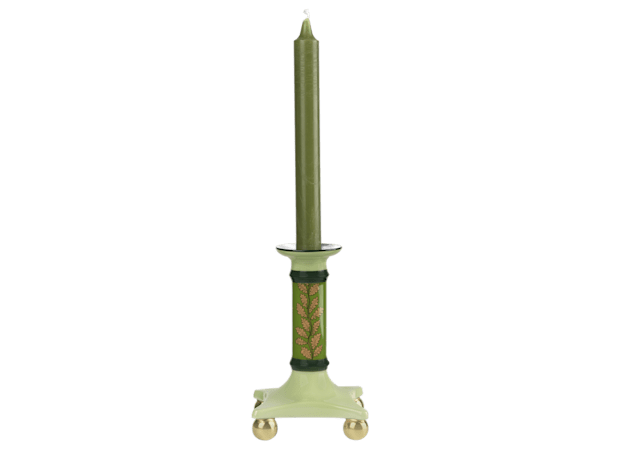 Designer candelabra in pure porcelain ( H 5.90 in ), crafted and decorated entirely by hand with oak leaves. Candles sold separately.

In a Gothic building in the Cotswolds, you can only read by candlelight. And in fact it was precisely here, on top of a pile of ancient books that the candlestick decorated with oak leaves stood. Here, too, that it was seen for the last time.

The candle holder is one of five precious Luchino's Souvenirs. A uniquely designed piece of art, it is a memory of the English designer Luke Edward Hall's imaginary journey to the Fox Thicket Folly: the fantasy palace in the Cotswolds, one of the artist's favourite destinations.

The other four Luchino's Souvenirs, an incense burner, a scented candle with cover, a lidded box and a candle holder sculpture inspired by a Ganymede's head, recall the corresponding four places with romantic atmospheres that each fragrance evokes: La Gazelle d'Or recounts Marrakech, Rajathra Palace the Rajasthan, Rain Rock Creek the Big Sur and Palazzo Centauro Venice.

Details:

•Designer candelabra in pure porcelain
•The article is one of five Luchino's Souvenirs
•Dimensions: L 10 cm X L 10 cm, H. 15 cm / 3,93 in x 3,93 in, H 5,90 in
•Materials: pure porcelain
•Designer: Luke Edward Hall
•Made in Italy