Boxwood Candle Wreath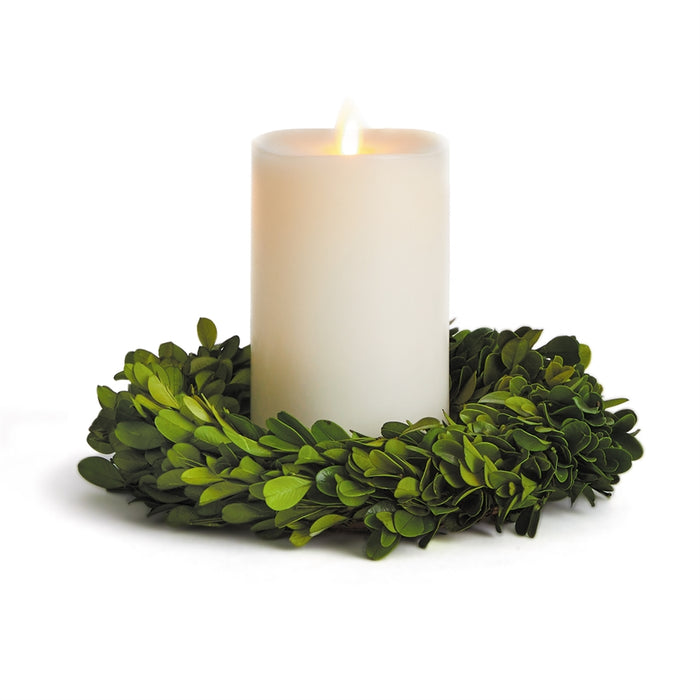 These Boxwood Candle Wreaths are made from real English boxwoods, preserved and painstakingly assembled by master artists. Artfully arranged and preserved to perfection.
Details:
Size: 8" x 8" x 2"
Use LED Candles Only
Care & Use:

Intended for indoor use.
Keep away from direct sunlight to help minimize fading.
Lightly mist with water in dry arid environments.
Excessive misting will cause mold and mildew.
Avoid damp, dark and humid conditions.